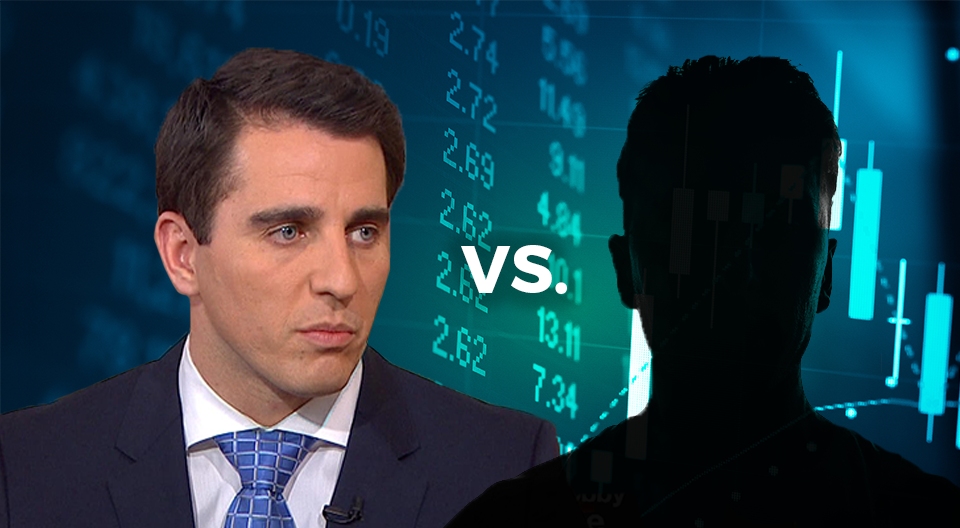 Who will take the $1 Million dollar crypto bet?
The Million Dollar Bitcoin Bet
Anthony Pompliano, of Morgan Creek Digital, recently challenged any takers to a million dollar wager that crypto will outperform S&P500 index within 10 years.  He's currently looking for takers, and while there is no shortage of vocal crypto detractors, there has not been anyone willing to put money behind their anti-crypto claims.
"The Buffet Bet 2.0"
A similar wager was levied by Warren Buffet in 2007, when Buffet predicted that the S&P index fund would perform better than the top 5 hedge funds.  10 years later, in 2017, the results of the bet were in and Buffet won in fairly convincing fashion.  The S&P 500 index fund returned 7.1% compounded annually, significantly more than the group of funds selected by an asset manager at Protégé Partners. That basket only returned an average of 2.2%. Buffet donated the proceeds of the bet to a worthy cause, Girls Inc, which provides transitional housing for 16 young women who are aging out of foster care. Like Buffet before him, the investors at Morgan Creek are willing to donate the winnings to charity as well.  It's a worthwhile bet for anyone who project supreme confidence that Crypto is a useless and scammy bubble as many have shouted, especially during the latest bear market correction. So let's take a look at the 5 most pronounced crypto detractors to see who should put their money where their mouth is and bet against Crypto.
1).  Nouriel Roubini (Economist, NYU Stern)
Undoubtedly the most vocal of anti-crypto detractors, Roubini has been basking in the latest bear market by proclaiming the crypto funeral is already underway in a recent tweet in December.  He has also been @mentioned by dozens of crypto enthusiasts, including Pomp and Mark Yusko (CEO of Morgan Creek Capital) to take the bet but to date has not responded with any willingness to bet on his position that Crypto is finished.
2).  Warren Buffet (CEO, Berkshire Hathaway)
Who better to take the 2.0 version than the 1.0 originator?  Buffet is on record as saying digital currencies are "rat poison squared," comparing Bitcoin to gold as lacking utility.  "The asset itself is creating nothing," the Berkshire Hathaway chairman and CEO said on CNBC's "Squawk Box" from Omaha, following Berkshire's annual shareholder meeting. "When you're buying nonproductive assets, all you're counting on is the next person is going to pay you more because they're even more excited about another next person coming along."
3).  Jamie Dimon (CEO, JPMorgan)
Dimon has made several headlines in his attempt to discredit Bitcoin, and despite walking back his criticisms early in 2018, doubled down when the price dropped again in August of 2018 calling Bitcoin a Scam.   However, recent evidence has surfaced that despite the public rhetoric, JP Morgan employees have been accumulating Bitcoin and crypto at a feverish pace of late.  According to public records of Nordnet trading logs, the two associated firms JP Morgan Securities Ltd., and Morgan Stanley bought roughly 3M euro worth of Bitcoin futures in September. They have also applied for almost 200 patents centered around blockchain technologies.
4). Peter Schiff (CEO, Euro Pacific Capital)
Schiff is one of the longest-suffering Bitcoin detractors, tweeting every few weeks about Bitcoin being a "bubble, scam, and a "cult" of "idiots".  He has also been claiming the end of Bitcoin since it was at $19 and his problem seems to stem from Bitcoin being touted as a replacement for gold, which Schiff has long been a staunch advocate for as an investment.
5). Paul Donovan (Chief Economist, UBS Global Wealth Management)
Paul Donovan became known in the crypto space as famously calling crypto "fatally flawed" and said anyone with a high school education in economics has been skeptical of Bitcoin from the start. Recent comments also cemented his place in the confused 'blockchain but not Bitcoin' crowd as he proclaimed utility in the blockchain but doubled-down on his notion that cryptocurrencies have no value in the equation. Some have hypothesized Donovan's recent crypto bashing campaign was timed well to take PR attention away from the $6B money laundering probe that is currently underway against UBS.  So there's that.