Are you buying for a crypto enthusiast this year and don't know what to get them?  Let's be honest, if they are like most crypto holders they care about very little else other than Bitcoin, Ethereum, Litecoin and whatever other shitcoins they've been selling you on since they got into crypto. So why get them a gift they will only pretend to like?  Show them you have been listening to them ranting all year and get them a gift they will really enjoy.
Top 5 gifts crypto folks want this year
5).  An Ugly Christmas Crypto Sweater from Hodlmoon.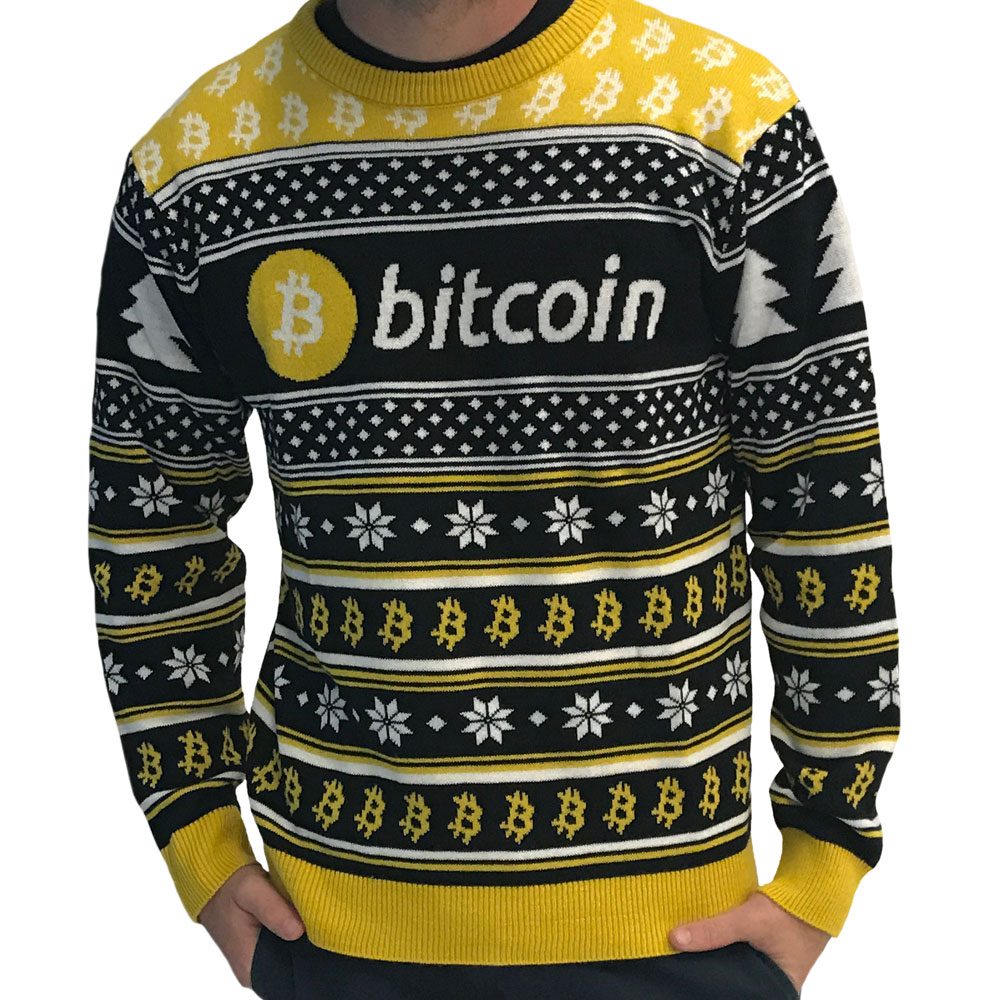 Nothing stands out like an ugly Christmas sweater and anyone who holds any crypto is not shy about broadcasting their love for crypto.  A great conversation starter and these sweaters are high quality and look great with a retro feel.  Dozens of different cryptos available.
The artwork from Lynx is beautiful and some of the most popular pieces in the collection have the entire whitepaper etched into the artwork in a creative way.
3).  A Cold Storage Wallet from Trezor
A cold storage wallet is essential for any crypto enthusiast, as they should be holding their own private keys to be their own bank when it comes to their Bitcoin and crypto.  Trezor is very simple and effective, and the newer Model T versions have a very intuitive touch screen.
2).  Cryptosteel seed word storage
If your crypto enthusiast already has a cold storage wallet, then a Cryptosteel is a great gift to get them a weatherproof/fireproof solution for their private keys. The  devices are stainless, rust-free, acid-resistant and fireproof up to 1200°C/2100°F. Cryptosteel is designed to survive extreme conditions and all kinds of abuse.
1).  More Bitcoin!  Send easily via SMS from the DropBit App
Let's be honest, what everyone really wants is more Bitcoin.  But it's hard to suprise someone with a send of BTC when you have to ask them for a 32 character wallet address.  With DropBit, you don't need anything but their phone number to send them Bitcoin.  It's the perfect way to show you care while keeping the element of suprise during this gift giving season.  Available for iOS and Android!