As of June 6, two prominent passenger bus companies in Brazil have started accepting Bitcoin, as payment for ride tickets. Both
Brasil Sul
and 
Viação Garcia
, both subsidiaries of the
GBS Group
, have announced that their customers can now use Bitcoin to pay for online purchases of their bus tickets. Each company made a co-announcement on their websites, first stating "
Pioneira no país, a empresa inova mais uma vez no atendimento ao cliente", 
which translates to: Pioneer in the country, the company innovates once again in customer service; implying that they will be the first in their industry to exercise the option for their passengers to pay with Bitcoin. The companies plan to initially allow only Bitcoin (BTC), as Bitcoin is currently the most widely used digital (crypto) currency, worldwide. If all goes according to plan, both bus companies will also integrate the options of Litecoin (LTC) and Bitcoin Cash (BCH), for online purchases. The process, as expected, will be easy to use. Their customers will go through the same process to purchase their tickets, then merely select the Bitcoin option upon completing the order.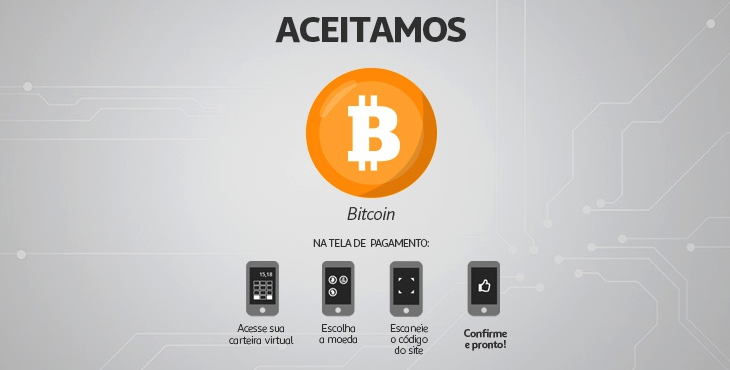 As shown in the image above, customers are asked to submit their Bitcoin payment via a mobile wallet; one which would allow the scanning of a QR code (a simple way to ensure the correct amount is sent, and to the correct address). Customers will then be notified by email, once the transaction has confirmed and voila, tickets have been purchased. There has been much notoriety exhibited toward other companies, like CheapAir.com and Expedia.com, which also allows their customers to purchase airline tickets with Bitcoin, but this is the first of its kind for local consumer ground transportation, like buses. It is the seemingly 'mundane' purchases, like bus tickets, that really excite us in the industry. We all believe that Bitcoin is a simple, cost-effective payment solution that can be applied to any form of retail purchase. Many often use the metric of 'buy a cup of coffee with Bitcoin' as the benchmark for adoption; but we think buying bus tickets falls right in line with this sentiment, and couldn't be happier about the news.